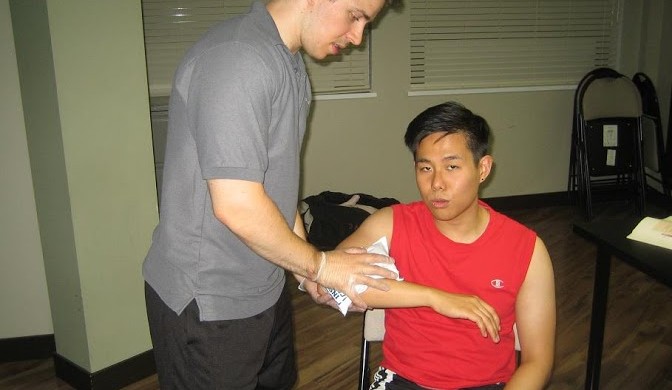 Tetanus is a serious yet uncommon condition brought about by entry of bacteria into a wound. Remember that it can be deadly if not properly treated. Most cases of tetanus develop among those who were not vaccinated against the disease or were not able to complete the vaccination schedule. Additionally, those who use prohibited drugs also face a higher risk.
How do I acquire tetanus?
Tetanus is triggered by the Clostridium tetani bacteria which are widely found in the soil and manure of animals such as cows and horses.
If the bacteria move in the body via a wound, the bacteria rapidly multiply and releases a toxin that targets the nerves, resulting to symptoms such as muscle stiffness and spasms. The bacteria can initiate the development of the condition if they enter via the following:
Tears or gashes in the skin
Scrapes and cuts
Burns
Eye injuries
Body piercings and tattoos
Injecting contaminated drugs
Remember that wounds that are significantly deep or have embedded foreign bodies are likely to develop tetanus but can also occur in minor injuries.
What are the indications?
The indications of tetanus typically manifest within 4-21 days after being infected. Generally, they start after approximately 10 days.
Stiffness or rigidity in the jaw muscles
Sweating
Painful muscle spasms
Fever of 38 degrees C or higher
Rapid heart rate
If tetanus is left untreated, the symptoms continue to worsen over the following hours and days. In some instances, dangerous issues such as suffocation or cardiac arrest can occur.
When to seek medical care
A doctor must be consulted if worried about a wound especially if:
It is deep
There are foreign debris or dirt
Not fully vaccinated against tetanus
Not certain if completely vaccinated against tetanus
The doctor can evaluate the wound and determine if treatment is needed or further attention is needed in a healthcare facility. If the individual has significant muscular rigidity or spasms, bring him/her to the nearest emergency department.