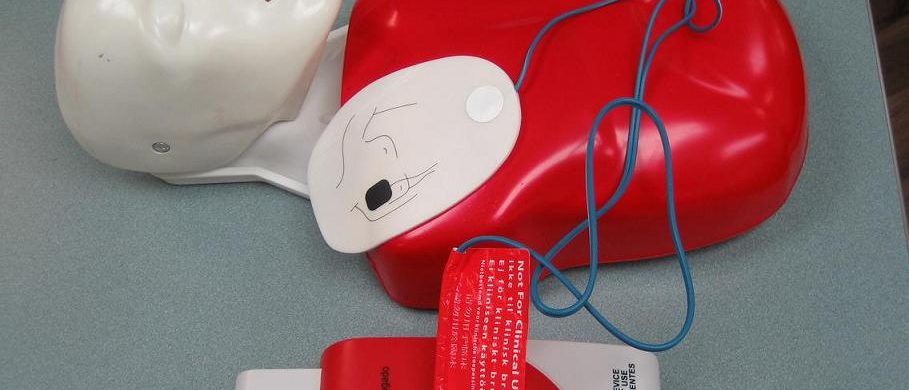 A hockey player was saved with an AED by the Abbotsford firefighters. The only thing that Lindsay Hickmott was sitting on a bench and getting ready to take his next shift.
Life saved with an AED
The only memory he recalls is waking up in an ambulance, struggling to breathe and wondering what happened. In less than 3 weeks later, Hickmott stood in Abbotsford Fire Rescue Service's Hall 1 with 2 teammates, shaking the hand of the fire chief and hearing the story of how he survived to skate again.
Hickmott and his Fraser Valley Cresting Wings were hoping to turn around a losing skid. As the play headed up the ice, Hickmott skated by his own bench and without warning suddenly slumped to the ground.
Hickmott was moved off the ice and CPR was started while a teammate obtained the arena's AED. After his heart was analyzed, the device sent a pulse of energy but there was no pulse.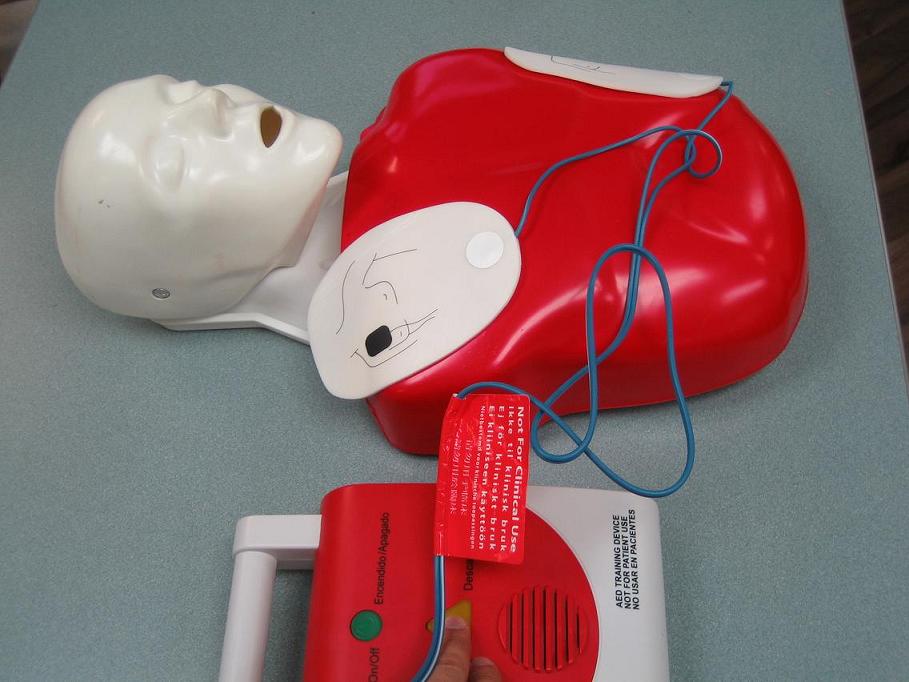 As Holt and Griffioen continued with CPR, the firefighters from Hall 8 arrived on the scene. Another AED was attached to Hickmott and a shock was delivered and restored a sketchy pulse. The paramedics also arrived at the arena and loaded Hickmott into an ambulance.
Prompt intervention
Both CPR and AED can save lives. You should enroll in a first aid course to learn cardiopulmonary resuscitation (CPR) and how to properly use an automated external defibrillator (AED). Both can significantly improve the chances of survival during emergencies.
For more information about this story, click here.
LEARN MORE
Learn how to be ready for emergencies by enrolling in our training class on CPR and AED. Our courses maintain social distancing measures with reduced class sizes to maintain the minimum 2 meters apart along with the mandatory use of face masks and regular temperature checks. The venue of the courses undergo regular, enhanced cleaning and disinfection routines. 
For more information, check out these sources:
https://en.wikipedia.org/wiki/Automated_external_defibrillator
https://www.webmd.com/first-aid/cardiopulmonary-resuscitation-cpr-treatment
https://www.mayoclinic.org/first-aid/first-aid-cpr/basics/art-20056600