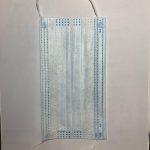 A small Canadian study has found that face masks do not hinder breathing for some healthy individuals during even "vigorous" exercise.
Researchers at the University of Saskatchewan measured oxygen levels in the blood and muscles of 7 women and 7 men during a cycle ergometry test, the "gold standard" for aerobic fitness, as they wore surgical masks, cloth masks, and no masks at all.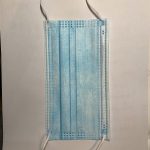 The findings, published in the International Journal of Environmental Research and Public Health, call into question previous public health advice offered by institutions including the World Health Organization that masks should not be worn during exercise.
For more information about this story, click here.
LEARN MORE
Check out the available face masks for sale by visiting our face mask sale page.
https://www.fda.gov/medical-devices/personal-protective-equipment-infection-control/n95-respirators-surgical-masks-and-face-masks
https://www.hopkinsmedicine.org/health/conditions-and-diseases/coronavirus/coronavirus-face-masks-what-you-need-to-know
https://www.washingtonpost.com/lifestyle/2020/09/30/mask-guidelines-covid-faq/?arc404=true