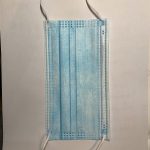 A group of concerned parents rallied in front of the Calgary Board of Education headquarters, advocating against Alberta guidelines mandating children to wear masks in schools when distancing is not possible.
A group of around 30 people waved signs with anti-mask messaging and chanted slogans towards passing traffic, highlighting their discontent with provincial mask policies.
On the advice of Alberta Health Services, CBE implemented a mask-use mandate in August for all students in kindergarten through Grade 12. The policy does not require students in Kindergarten to Grade 3 to wear a mask inside classrooms when they are working within their cohort group.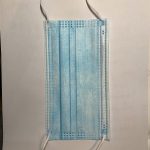 Students in higher grades are not obligated to wear a mask when sitting with others, so long as they are physically distanced.
Masks are also not required during recess, indoor or outdoor physical activity, or while eating and drinking.
For more information about this story, click here.
LEARN MORE
Check out the available face masks for sale by visiting our face mask sale page.
https://www.bbc.com/news/health-51205344
https://www.who.int/emergencies/diseases/novel-coronavirus-2019/advice-for-public/when-and-how-to-use-masks
https://www.cdc.gov/coronavirus/2019-ncov/prevent-getting-sick/about-face-coverings.html