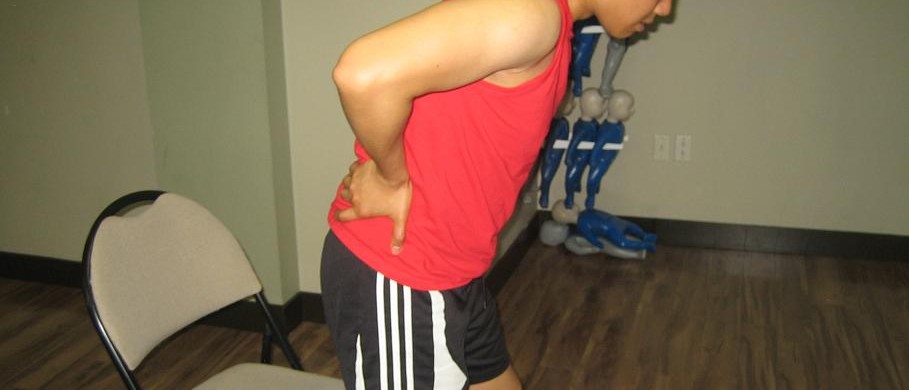 Spinal stenosis involves constriction or narrowing of the spinal canal. Due to the normal aging process, the wear and tear on the spine can result to the hardening of the soft tissues or increased bone growth that can narrow down the space in the vertebra close to the spinal cord.
Always bear in mind that spinal stenosis typically affects the lumbar region which adds pressure on the spinal cord and nerves. This leads to neurological symptoms such as back pain, diminished sensation and weakness of the muscles. Even though treatment at home will not cure the condition, these can help alleviate the symptoms as well as make the condition a lot easier to manage.
Correct posture and activity modification
An individual with spinal stenosis should avoid postures or any activities that can worsen the condition. It is recommended that the individual keeps a journal to note down when his/her back hurts and what caused it so that he/she will know which postures are responsible for making the pain worse.
Once the spine is extended, the intervertebral space constricts even more. It is vital to avoid positions or activities that place the spine into extension such as lying on the stomach or walking downhill to minimize the symptoms.
Strengthening exercises
The lower back and abdominal muscles should be strengthened to minimize the risk of symptoms. It is recommended to try out abdominal exercises which has an emphasis on spinal flexion specifically crunches.
When the lower back is strengthened, do not include exercises that put the spine into hyperextension and start with a lumbar stabilization program that involves a neutral spine instead. In the same way, neck exercises that do not involve extension can also help with cervical stenosis.
Using a treadmill
The individual should walk on a daily basis on a treadmill with a minimal incline. While walking outside, it can often increase the back pain linked with spinal stenosis. Regular walking on a treadmill with minimal incline can help reduce the symptoms.
Over time, walking for 20-30 minutes using a treadmill especially if the individual allows the arms to support some of the body weight can alleviate overall perception of symptoms by promoting a flexed posture.
Exercises and sleep
It is also recommended to execute single or double knee-to-chest exercises several times in a day and hold every pose for 30 seconds. The exercises that utilize the lumbar flexion can help those who have spinal stenosis. As for cervical stenosis, it is also recommended to bring the chin to the chest and hold for 30 seconds instead.
The individual should sleep with the lower legs raised on a pillow or cushion. This will help keep the spine in a mildly flexed position.